We are The Tui -Tuis, we are small dolls with a lot of dresses and accessories to hand-stitch together.
We have been created by Jo and Elena, our aunties. We have a pretty face and a lot of fashionable dresses that are easy to sew. It takes just a few minutes, because we are made of a special fabric that will not rip or  tear! Our dressed don't need any hem!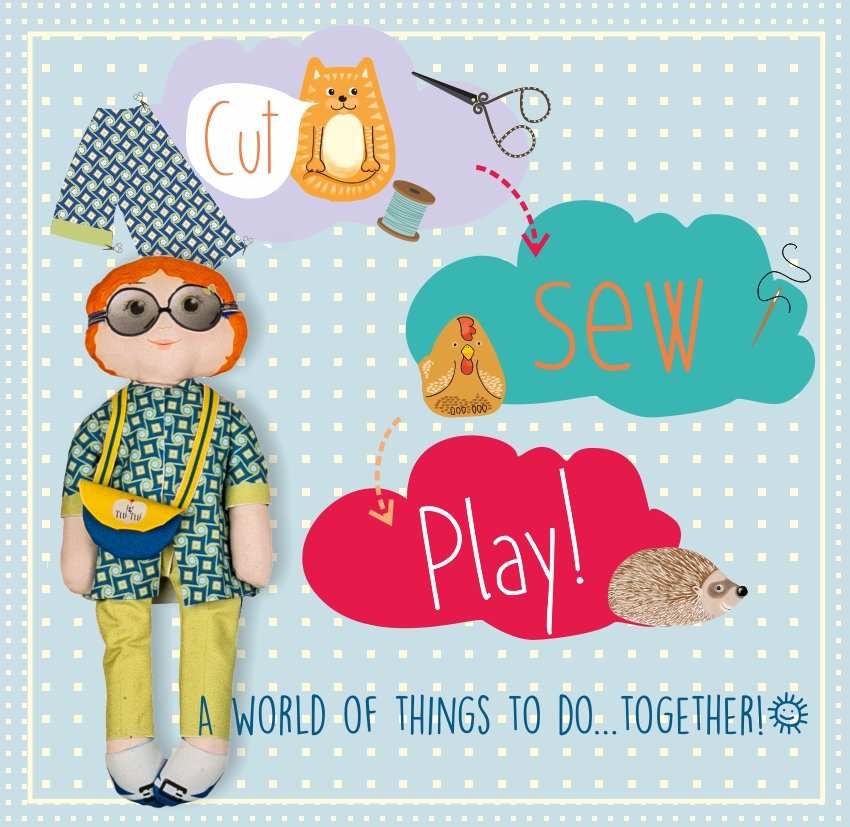 We have been designed by auntie Jo on a soft printed fabric that you will be able to cut, sew and fill easily.
You will have clear and simple instructions to follow. You will only need scissors, a needle and stuffing from a pillow, and a day to play!
Tui-Tuis are printed on a dedicated fabric soft at touch that will not come a part when stitched, in panels ready to use with a set of dresses and accessories. If you prefer you can receive the doll already stuffed and just sew together the dresses, it only takes a few steps to sew them. You can find them in various styles and colors: for summers, for winter, for when it's time to nap or to make your doll live hundreds of adventures!
We are 10 sisters: Elodie is getting ready for her birthday party, Zoe for a rock date, Almandine loves fashion, Daisy just loves go for a walk with her cat, Lola is a veterinary who takes care for animals, Camilla is a real sportswoman and she's ready to go to the pool, Andrea is an explorer, who loves to take pictures, Silvia loves animals and nature and Adele is a glider pilot girl.
If you want to know more or you have a shop, or you just want to organize a creative workshop,